Development for all skill levels and for those that love to play the game.
BASKETBALL PROGRAMS AT BKLA
BKLA offers an array of basketball programming conducive to development of all skill levels and for those that simply love to play the game.
Court rentals are available at BKLA for training, Free Play games, Tournaments and Leagues. Whether you're interested in renting a court for a corporate outing or simply want to get together with a bunch of friends, BKLA can accommodate your needs. Qualified and Credentialed Basketball trainers and coaches will be on hand to manage your Open Play games or administer on court training, teaching and support.
Basketball is temporarily closed. Please check back in November for an update.
---
All of our sports are taught by experienced athletes who have trained and schooled in their area of expertise. The activities have been designed for children 5-17 years old.

---
BASKETBALL CAMP JULY 6 - AUGUST 28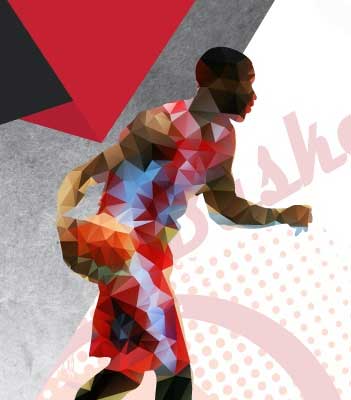 $200 per week or $1,500 for 8 weeks
CAMP PURPOSE:

In-game situation
Elite fundamental training
Direct Individual Instructions
Group contest
Mental and Physical increase in basketball
Professional assistance from BKLA
Lunch and drinks will be included
CAMP TIME
• Age groups will be separated for specific training and instructions
• Each age group will receive 3 hours of direct interval training according to skill sets of each player
• Mandated guidelines from the state will be implemented if necessary on group the players
• (9am-12pm) will include drills, coaching, fundamental exercises, skills training, cardio, and weight training
• (12pm-1pm) Lunch Time
• (1:30pm-3pm) will be In-Game situations and contests
SITUATIONS AND CONTESTS
• 1 on 1 contest  • 2 on 2 contest • 3 on 3 contest • 5 on 5 in game situations
INDIVIDUAL CONTEST
• Races • Timed lay up drills
• 1 on 1 shooting contest
• Passing contest
• Defensive contests
• Rebounding contest
SHOOTING CONTEST SPECIFIC TO EACH AGRE GROUP
• 3 point • Free throw
• Lay-ups
• Half Court shot