Memorable birthday fun starts here
Celebrate your child's birthday with us!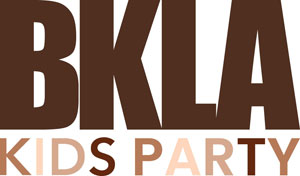 We offer customized party packages that make the big day fun for them – and stress-free for you!
All of our birthday party packages include:
A fun theme that keeps kids active and entertained
 Party host & personalized party staff
 Pizza for child guests plus soda/water; options for additional party food
and adult platters (may vary per package)
Tablecloth, party plates, plastic cutlery
 Bring your own birthday cake (with options for BKLA to provide)
5 Cool Giant Board Games:
Candy Land (real candy), Snakes & Ladders (candy prizes), Flip Bottle Board, Froggie vs Duck Checkers, SuperHero Trouble.
Guests: up to 12 children included with Birthday Child FREE; $20 each additional child up to 30 children
Duration: 1 hour-30 minutes of Jumbo Game Play & 1 hour in party room
Cost: $799
For more details and to book, contact events@bklanyc.com
(perfect for kids 8 years old and up)
Bubble Ball is perfect for kids birthday parties. This is their chance to become a human wrecking ball! 10 Bubble Ball.
Guests: up to 12 children included with Birthday Child FREE; $20 each additional child up to 30 children
Duration: 1 hour 30-minutes of Bubble Ball Play & 1 hour in party room
Cost: $849
For more details and to book, contact events@bklanyc.com
8 Video Game stations – 16 people at a time 4 Virtual Reality stations, 5 Classic Arcade stations
Guests: up to 16 children included with Birthday Child FREE; $25 each additional child up to 20 children
Duration: 2 hours swim
Cost: $995
For more details and to book, contact events@bklanyc.com
Little Peeps Birthday Party
8 Bouncy Animal Play Toys, A Balloon Animal Maker, Build-A-Block Station (with over 1000 color blocks), 80" x 80" Playmat City Life Station, 2 Video Game stations (featuring kiddie games, 1 Candy Land Board Game (with real candy)
Guests: up to 12 children included with Birthday Child FREE $20 each additional child up to 30 children
Duration: 2 hours of amazing entertainment for kids 5 and under
Cost: $799
For more details and to book, contact events@bklanyc.com