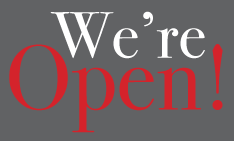 Safety is our priority
Brooklyn Lifestyle Athletic Club is committed to keeping our members, staff and community safe.
For the health and safety of our Brooklyn Community, we've introduced mask requirements, temperature screenings, social distancing practices, deep-cleaning processes and other safety measures that align with CDC guidelines.
As well upon first open, on September 14th, we will be modifying our hours, and adding deep clean protocols to keep the gym safe and adding Merv Filters.
What are we doing?
At Brooklyn Lifestyle Athletic Club, safety is our number one priority.
We have been working hard and planning a phased approach, we will begin to reopen.
In accordance with governor's executive orders and local guidelines, Brooklyn Lifestyle Athletic Club is taking extra precautions to help our Brooklyn Community stay safe.
We have implemented extensive cleaning protocols, sanitization stations and social distancing practices.
Cleaning Protocols
We are following all sanitation protocols for proper disinfection, operation and maintenance.
Deep Cleaning:
We have hired an outside company to perform continuous scheduled COVID-19 cleaning and disinfection of high touch surfaces throughout the club
Self Cleaning :
Sanitization Stations located all throughout the club
Floor Stand Gym Equipment Wipe Dispensers located all through out the club.
Community Safety
Governor Cuomo has made it clear that gyms are NOT spreaders of COVID-19. Gyms are actually one of the lowest spreaders. Household gatherings make up 74.84%, restaurants are 1.43%, and gyms come in as one of the lowest sources at .06%.
Upgraded Air Quality 
We are meeting and exceeding the latest air circulation and filtration guidelines. In 2018, Brooklyn Lifestyle Athletic Club's entire HVAC was gutted and replaced by NYC Parks Department with a Trane system. The Trane System is in the process of integrating high-quality MERV 13 air filters in select smaller spaces within our club. Filters are designed to capture 98% of microparticles from the air including bacteria and droplets when those sneeze.
Safety Measures and Social Distancing
Upon Reopening you will notice some changes. Modified hours, programming. We look forward to seeing you soon.
Please check back for updates.
Thank you to our loyal members for your continued support and please stay healthy and safe! Members,
click here
for membership information.
GROUP FITNESS IS BACK OCTOBER 1ST!
OUR MISSION
At Brooklyn Lifestyle Athletic Club, we empower members to live a healthier, happier, and more balanced life through custom programming focused on athletic excellence, academic achievement, and the necessity of connecting with yourself and others through fun and leisure. For us, it's all about empowering the people of our Brooklyn community with the tools and confidence to find their purpose, make the changes they need, and improve their lives.
COUNTDOWN TO SUMMER CAMP
Join us for BKLA Summer Camp 2020 June 29th - August 21st
MEMBERSHIP
As a member of BKLA, you'll enjoy the benefits of a community empowered to live their purpose – all under the roof of Brooklyn's largest sports, leisure, and education complex.
Check out our membership options below.


ALL-ACCESS MEMBERSHIP
With BKLA's All-Access Membership, all our amenities are available for your use.


ALL-ACCESS MEMBERSHIP
With BKLA's All-Access Membership, all our amenities are available for your use.
BOXING MEMBERSHIP
This membership option offers BKLA's All-Access Membership plus access to our Boxing Gym.
There's more than just strength in numbers. There's also flexibility, endurance, agility and most importantly, moral support.
BKLA offers an array of basketball programming conducive to development of all skill levels and for those that simply love to play the game.
BIRTHDAY PARTIES
Our party coordinators will work with you to customize your child's party. While we're more than happy to offer suggestions to make your party a success for all ages, it's your celebration, your way.
#BKLAFitness
Be part of the Brooklyn Lifestyle Athletic Club Community! Find support, energy, motivation and fun for every member of your family.