Help YOUR child reach their potential with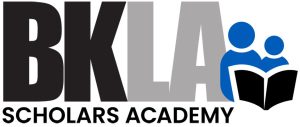 At BKLA Scholars Academy we help each child reach their potential via one-on-one subject tutoring. Our tutoring sessions are taught by NYC Education professionals who will work with you and your child to set clear goals to increase their grades and performance at school.
(but are not limited to):
for virtual or in-person sessions
• 4 pack (60 mins)- $200
• 8 pack (60 mins)- $400
• Consultation Fee – $30
All classes are subject to social distancing and cleaning/sanitization guidelines.